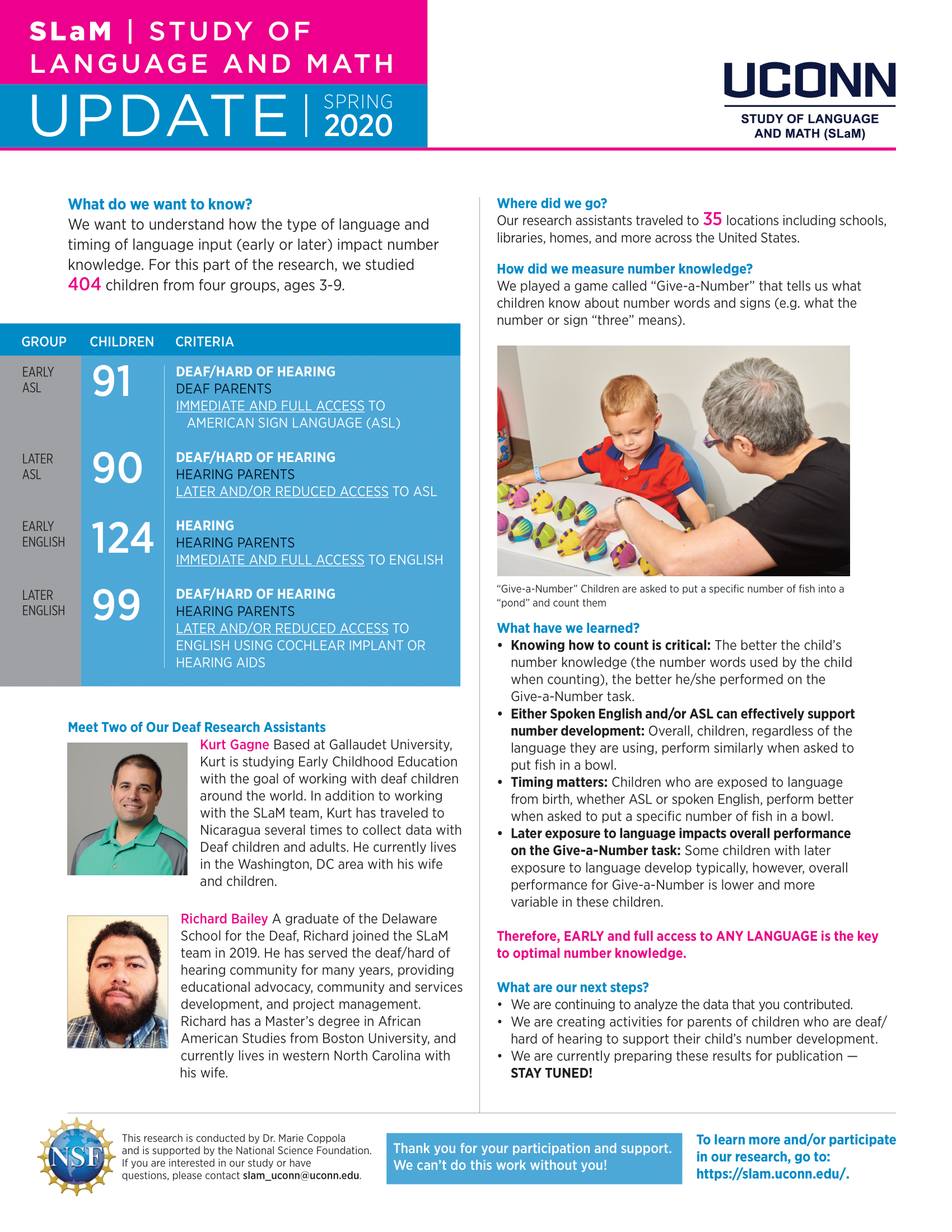 Our question: How can we support number development and math skills in hearing, deaf, and hard of hearing children?
Our approach: Basic research on how children's experiences affect their learning
SLaM is one of our studies in the Language Creation Lab. To learn more about our lab click here
Due to COVID-19, we have stopped collecting data. We are spending our time analyzing the data and writing up the results. Check back for opportunities to participate our research in the future. We hope you are your families are staying healthy!
Click the link below if you would like to: